We also love supporting our regulars and local friends at the weekly Sunday Rotary Market in Albury as well as the fortnightly Hume Murray Farmers Market.
So many good products and good people at both events … we'd love you to stop by, say hello, and discover all these goodies for yourself!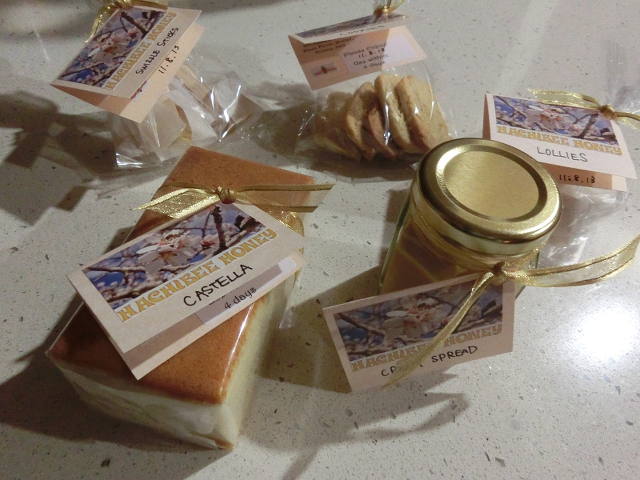 Here you can find us selling a whole range of other wonderful products, including … Honey and Citrus Jelly, Chilled Honey and Milk Crème Pudding, Honey Cheese Cake, Gourmet Chocolates with Honey and Nut Fillings, Honey Castella (Sponge), Healthy Honey Steamed Buns, Honey Infused Roasted Nuts, Honey Cookies, Honey Swizzle Sticks, Honey Caramel Cream Sauce, Honey Cordials (Lemon and Ginger Spice) and last but not least … Honey Ice-cream! Yum!